Bodytone estará en Elevate 2023
Bodytone at Elevate, the UK's largest fitness fair!
Discover the latest fitness equipment with Bodytone at Elevate, the UK's largest trade fair dedicated to fitness, sports, and physical activity.
Bodytone is a leading brand in the fitness equipment market, and we are excited to showcase our latest innovations at Elevate.
Join us at Elevate 2023 and get the chance to meet our team at the ExCeL Exhibition Centre in London, UK. Learn how Bodytone can help you achieve your fitness goals.
Don't miss out!
Discover what Bodytone has to offer at Elevate!
At our booth in the fair, you will discover our flagship products from each of our lines.
Cardio machines
Strength training machines
High-intensity training equipment
Discover everything we have in store for you at Elevate 2023.
What can you find at Elevate?
A stand of over 40 meters.
Product experts that will help you carry out your business idea.
Customized services for financing, design, training, warranty, and customer service in your language, among others.
The flagship products of our top lines.
A small gift for your visit.
COME AND DISCOVER OUR
LASTEST NEWS
Discover the benefits of all our product lines.
From May 14th to May 15th
Centro de exposiciones ExCeL, London (United Kingdom)
Estand C9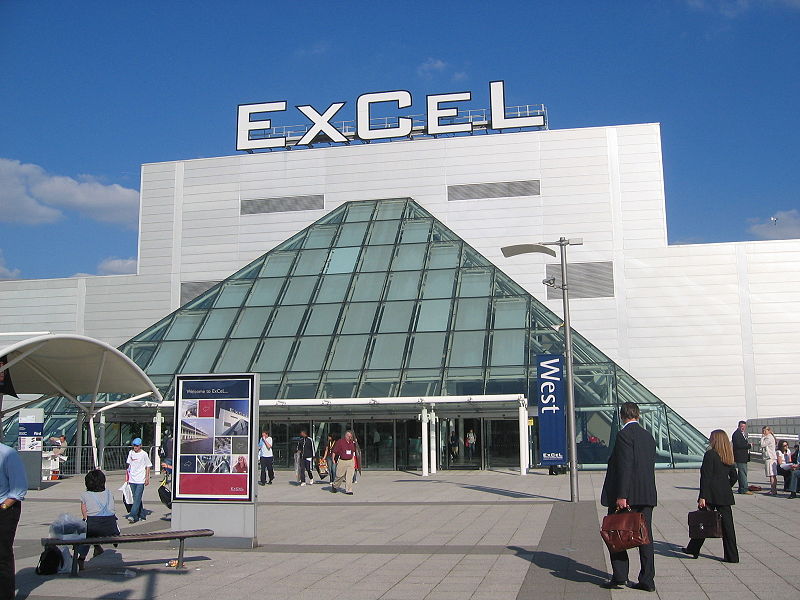 "At Bodytone, we are constantly innovating to provide our customers with the best possible fitness experience, and we are excited to share our top products at Elevate." Joaquín Cabo
Key Account Manager
Elevate es una exposición anual de fitness que presenta las últimas tendencias e innovaciones en la industria. El evento reúne a entusiastas del fitness, propietarios de negocios y expertos de la industria de todo el mundo para compartir sus conocimientos y experiencias. Los asistentes pueden participar en talleres, escuchar a oradores expertos e interactuar con expositores que presentan los últimos productos y servicios de cada marca.
Who can attend Elevate 2023?
This fitness fair welcomes everyone, from fitness enthusiasts to industry professionals. Whether you're looking to gain knowledge about the latest fitness trends or connect with fellow industry experts, this event is the perfect opportunity to do so. Additionally, the event caters to families, so feel free to bring your loved ones and enjoy the fair together.
When and where will the Feria del Fitness Elevate 2023 take place
Elevate will take place from 14-15 May 2023 at the ExCeL Exhibition Centre, London, UK. This venue is one of the largest in the United Kingdom and has all the necessities to host an event of this magnitude. The ExCeL is easily accessible from central London, with several public transport lines connecting you directly to the city. Additionally, the center has plenty of parking, making it ideal for those traveling by car.
Elevate 2023 is set to be an exciting event, featuring a diverse range of topics and activities related to the world of fitness. A selection of themes that will be presented at the event include technology and fitness, sports nutrition, personal training, sports injuries and rehabilitation, strength training and physical conditioning, and mental and emotional wellness.
Technology and fitness
Sports nutrition
Personal training
Sports injuries and rehabilitation
Strength training and physical conditioning
Mental and emotional well-being
Furthermore, Elevate 2023 offers a diverse range of activities including conferences, workshops, and exhibitions such as HIROX. Attendees will have the opportunity to engage with industry experts, facilitating knowledge and experience exchange.
Elevate offers a unique opportunity to discover the latest trends and innovations in the fitness world. Attending this event will allow you to:
You will have the opportunity to learn from over 200 intellectual leaders in the industry through CPD accredited workshops, seminars, and demonstrations.
Connect with thousands of professionals in the industry, influential leaders, and colleagues to develop your brand presence.
You will build business relationships while benefiting from exclusive offers and partnership opportunities. Where else can you meet 250 suppliers under one roof?
At Elevate, you can physically test the latest products, equipment, technology, and services across the industry. Some things can only be done in person.
In summary, attending Elevate will allow you to expand your knowledge, network, take advantage of opportunities, and test the latest technology and industry products. It's an event you can't afford to miss.
How can I buy tickets for Elevate 2023?
Attending Elevate 2023 is easy. Simply fill out the form and we will contact you so that you can enter the venue for free.
Bodytone is a Spanish fitness company that specializes in manufacturing and selling high-quality fitness equipment. With over 20 years of experience in the industry, the company offers a wide range of fitness products, including cardiovascular, strength, and functional training equipment, among others. In 2020, it was acquired by the JD Group, and since then, Bodytone has become one of the leading fitness companies in Spain and is in the process of expanding internationally.